Archive for May, 2014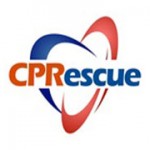 SAN JOSE, CA May 12, 2014 — CPRescue announced today that it will be providing a free CPR training workshop at the Eastridge Mall in San Jose, on Saturday May 17, 2014. CPRescue is proud to help support the "Walk Your Way to Wellness" event presented by San Jose District 8 Councilmember Rose Herrera and co-sponsored by the Eastridge Mall, Breathe California, Regional Medical Center of San Jose, PG&E, Fresco World Market, El Observador, and The Epoch Times.
CPRescue will provide a free workshop, for all those who are interested in learning how to provide CPR to a victim in cardiac arrest while waiting for medical professionals to arrive. This easy to learn and potentially life-saving skill can make a difference for those suffering from sudden cardiac arrest.
Cardiac arrest, also known as sudden cardiac arrest, is the abrupt loss of heart function in a person. The time and mode of death are unexpected. It occurs instantly or shortly after symptoms appear. Sudden cardiac arrest (SCA) is a leading cause of death among adults over the age of 40 in the United States. Approximately 424,000 people of all ages experience SCA each year, more than 1,000 people per day.
CPRescue will provide free training and have you practice this life saving skill.This training is not only an informative lecture, but you'll actually have the opportunity to practice these skills on CPR manikins provided by CPRescue. Hands-on training is the best way to keep and retain skills.
Established in San Jose in 1997, CPRescue quickly became a leader as a CPR, first aid and AED training vendor, who provides onsite safety training to Corporations, Healthcare Providers (AHA BLS CPR), many in the Hospitality Industry and for licensed Childcare Providers (EMSA approved). Since then we have expanded our service areas to include all of Northern and Southern California. CPRescue is woman owned and a Certified Small Business (Lic# 0030191). For additional information, please visit their website at www.cprescue.com, email at info@cprescue.com or call them at 1-888-313-2444.