Archive for February, 2015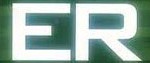 Though we never plan on going to the emergency room, but if we did, it would help to know the following:
Try to avoid Mondays, they are the worst and busiest day.
The busiest time during each day is 6pm.
Best time to go, between 3am and 9am when traffic is slow.
Vomiting will get you a room asap.
Never lie to the RN, he/she can make your visit last forever.
Don't minimize your symptoms. They are evaluated and given a priority. Minimizing chest pain could make the difference of living or dying.
If you haven't had your child immunized, admit it. That's important information for the doctors/nurses to have.
Tell the doctors or nurses if you take any herbal treatments. Some side effects of these products, like turning your urine red, can cause you to suffer from a myriad of test and their expense.
Save your complaints about your prior doctor(s). This will not endear you to these medical professionals. The more you say, the less they want to deal with you.
Don't be in a hurry. The average time spent in the emergency room is 2 hours, 40 minutes.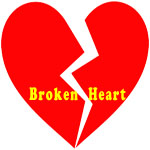 Dying from a broken heart is an actual medical condition. The loss of a loved one from death or the end of a romantic relationship, may lead many surviving partners to suffer from a heart attack or even death.
There is a specific heart condition called stress cardiomyopathy, also been known as the "broken heart syndrome". Cardiologist began to notice their patients, who suffered from the loss of a loved one or spouse, began to show symptoms closely resembling a heart attack.
Further investigation found that during these stressful times, their body released a flood of chemicals, including adrenaline. This deluge of hormones and body chemicals can have an effect the heart and make it unable to pump blood properly. Left untreated, many patients developed heart failure.
Though the signs are very similar to a heart attack – chest discomfort, shortness of breath and sweating – the treatment for this condition is different. Research suggest that about 2% of people who seem to be having a heart attack, may in fact be suffering from broken heart syndrome. Among women the number is suggested to be even higher at around 5%.
Make sure to share how you are feeling with your doctor and any unusual symptoms you may be experiencing. With proper treatment, both medical and psychological, and lead to more pleasurable and productive life.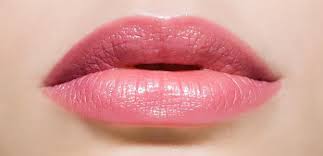 Can kissing your lover cause them serious harm or even death? Kissing has left some of us weak in the knees, but for some it almost cost them their life.
In one example, the kissing sessions it started very innocently. A male student began to passionately kiss his lover and gently suck on her neck. Commonly referred to as giving a "hickey". The suction of his "love bit" caused bruising and physical trauma to his lover's blood vessels. A small clot was formed and eventually ended up in her brain, causing her to have a minor stroke.
Having a blood clot develop and move to your brain from receiving a hickey is rarity, but oddly injuries during the heat of passion are not all that rare. Take care when kissing, touching or grabbing soft tissues areas of the body especially around a major artery or vein.