CPRescue Wins 2-Year Contract Extension with D.O.T.
By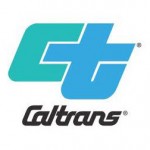 SACRAMENTO, CA — CPRescue announced its continuing relationship with the California Department of Transportation (DOT) by signing a new 2-year CPR and first aid training agreement. For the past 8 years, CPRescue has been providing the MEDIC First Aid Adult CPR and first aid training program for the Department of Transportation's training division, at their Sacramento location.
This first aid training prepares their staff to act and assist responsibly in case of a heart attack, a major accident, natural disaster, or a violent act in the workplace. Each trainee is introduced on how to perform CPR, use an AED, deal with choking and bleeding emergencies. Several additional first aid skills are also covered such as, how to treat burns, cuts, seizures, amputations, diabetic emergencies, strokes, snake and spider bites, just to name a few.
By completing this safety training, CPRescue helped the Department of Transportation fulfill the OSHA safety requirement 29 CFR-1910.151. This safety standard requires all businesses to provide safety training for their employees, "In the absence of an infirmary… persons shall be adequately trained to render first aid…"
CPRescue looks to continue and expand its relationship with the State of California, providing CPR and first aid training services to several of its Departmental Agency's.
Established in 1997 in San Jose, CPRescue quickly became a leader as a CPR, first aid and AED training vendor for Corporations, Healthcare Providers (AHA BLS CPR), Hospitality Industry and for licensed Childcare Providers (EMSA approved). CPRescue provides onsite training classes, and is a Certified Small Business (Lic# 0030191). For additional information, please visit their website at www.cprescue.com, email at info@cprescue.com or call them at 1-888-313-2444.