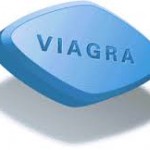 Originally Viagra was developed to treat patients with angina, by helping open constricted blood vessels. But unlike many drugs, the side effects of Viagra can be more than or just as beneficial as the drugs original purpose. One of the side effects leading to its current fame is as an erectile dysfunction medication for men. Soon other side effect benefits of this drug have been discovered.
Viagra for Kids:
Pulmonary Hypertension is a serious disorder of high pressure in the blood vessels leading to the lungs. Doctors have begun administrating Viagra to infants and babies to treat this life-threatening lung disease.
Amputations:
It has been used as an off-label to increase the blood flow to damaged areas as a way to avoid amputation and the onset of gangrene.
Mountain sickness:
Viagra can reduce pulmonary artery pressure at high altitude and improve the ability to exercise in low oxygen conditions.
Female Menstrual Cramps:
Sildenafil, the active ingredient in Viagra has helped women who suffer from moderate to severe menstrual cramps.
Raynaud's phenomenon:
People with this ailment find exposure to the cold, triggers spasm of the small arteries that supply blood to the fingers, toes. Which will eventually become pale, cold, and painful. Viagra has shown to be helpful in clinical trials.
Heart disease:
Studies suggest Viagra might help patients with congestive heart failure or diastolic dysfunction.
Prostate Cancer:
New research may also lead to another use of Viagra: as a treatment for prostate cancer in combination with another cancer drug.
One small blue pill with many cures and possible uses. What will this little gem of a drug come up with next?