March Madness Results in Vasectomies
By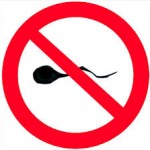 Hard to believe that a college basketball tournament can have an effect on your sexual health. But recent studies have shown that scheduled vasectomies increased 3-fold during the month of March. Especially during the weeks of the NCAA College Basketball Tournament known as "March Madness".
Many men have found out that the first week of the NCAA Basketball Tournament is a great time to schedule an outpatient vasectomy procedure. Post-operative care of a vasectomy, is at least 3 to 4 days of non-stress related work or movement. Time scheduled off work and a reprieve from the honey due lists, makes this a perfect time to sit in front of the TV and watch a sporting event.
Several urologist have even taken to offering discounts, free pizzas and a bag of frozen peas to reduce swelling, starting before the first round of games. If you're contemplating a vasectomy, you may want to begin calling early to reserve your spot before the NCAA tournament starts in mid-March.