XtremIO Organizational Announcement
By
MATTHEW PHILLIPS – SR DIRECTOR OF SALES,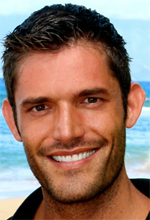 SOUTHEASTERN US/ LATAM / Federal
I am fired-up to announce that Matthew Phillips has been promoted to Sr. Director of Sales for the Southeastern United States & Latin America for XtremIO, effective immediately.
Matt has a Master's Degree in kicking the crap out of Pure Storage and demonstrated an intense level of operational command over his business, achieving the #1 Global leadership position across nearly all metrics in 2014. Prior to EMC, Matt had racked up over a decade of top performances in both the start-up world, and integration space in the Silicon Valley.
A core favorite, he's won the hearts and minds – as well as the respect of his peers through unparalleled passion, and tactical execution. We look forward to him spreading that love across the Southeast in 2015 as he and his team go to market. When he's not engaging EMC's enemies, Matt can be found at home in the Carolinas with his wife Melanie, and newborn son Cooper.
Michael J. Wing
Global Vice President